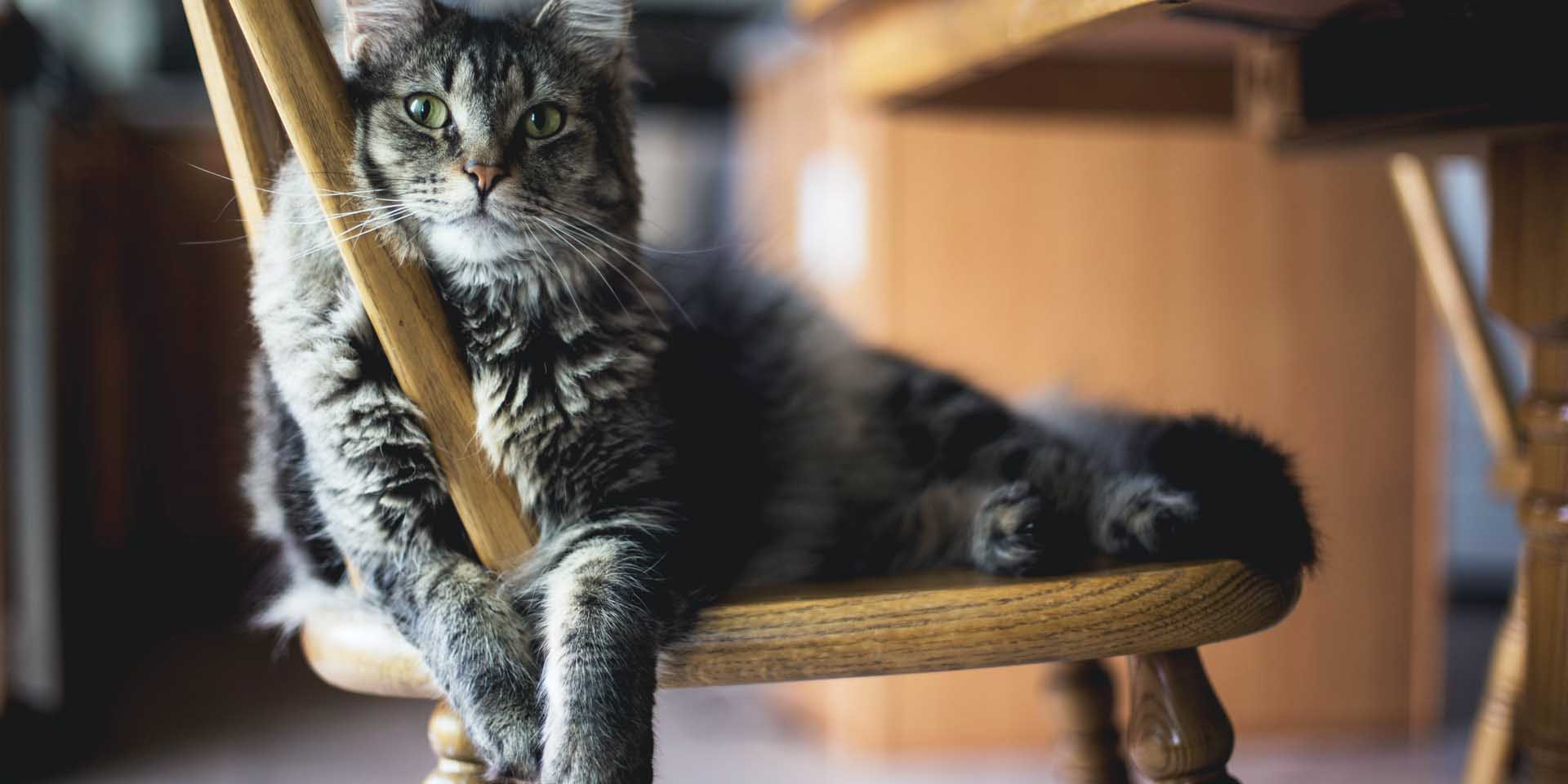 Prevent Boredom With Toys for Cats Home Alone
If your cat has begun acting strangely or seems to be more needy than usual, it could be due to boredom. Bored cats will often get into mischief, pick fights with other animals, or start to act aggressively towards you or other family members.
Tell-Tale Signs That Your Cat Needs More Stimulation
They're needy – meowing and trying to get your attention
They're mischievous – they chase pens around on your desk and knock things down
They attack your feet under the covers and bite your toes
They tear up your couch or favorite chair with their claws
They sleep a lot and have started gaining weight
We love our fuzzy little balls of fluff, but unfortunately, we live in a world that requires us to pay bills and go to work. That means leaving our kitty alone for longer periods during the day. Cats left alone frequently get into trouble due to boredom.
If you come home to see things knocked off shelves, papers scattered on the floor, or furniture scratched up, it's a sure sign your cat needs more to do while you're away. This destructive habit needs curbing immediately to keep them from destroying your house. There are things you can do as a cat-parent to engage them in fun activities while you're gone, such as to give automatic designed fun toys for cats home alone.
Cats are Instinctual Hunters
Cat's are hunters (just like their larger relatives) and like things they can chase and pounce on. Pull out a laser pointer and your cat will go crazy trying to get that little red dot. A battery operated laser pointer can go all day long, just like your cat. The best type to get are toys that cats can play with by themselves like motorized mice, toys that spin, and things they can hide in.
Get Creative with Small Spaces
Just use your creativity when it comes to choosing toys for cats in small apartments. Small spaces may be challenging but you can usually find a small, motorized mouse, or spinning toy with a bird feather for them to play with. If you want something a little larger there are interactive toys that will fit a small space without taking up too much room. Look for toys that can be folded up or stored under the bed when not in use.
Cat towers or cat tree furniture that is tall gives them something to climb and can usually be placed in a corner of the room out of the way of people and furniture. There is nothing more fun than climbing up something tall and then springing off of it when you least expect it. Or hiding inside of a paper bag and grabbing toes as they go past. If you have ever left an empty shopping bag on the floor your cat will use it as a hiding place. They love to jump in paper bags because of the noise it makes. They can spend hours running and jumping in a paper bag, especially if they have a friend or two to chase.
The best toys for cats home alone are ones that don't require a human operator. Cats are relentless when chasing live prey, which is why these types of toys work so well. They can entertain themselves for hours running, climbing, pouncing and playing hide-and-seek. Besides climbing toys, here are some interactive toys your cats can entertain themselves with while you're gone
Interactive Toys Cats Can Play with By Themselves
Motorized Toys
Cats love motorized toys they can chase after. These interactive toys resemble a roomba but have little tails that poke up for an imitation mouse. They use 2-4 AA batteries and can be attached to a wall or the floor when in use. Toys like these are often the best toys for indoor cats because they can chase and bat them around as if they had caught something outside. It keeps their hunting skills sharp.
Treat Dispenser
Another toy that keeps cats occupied is one that contains food or treats. Cat food dispenser toys have little hidden spaces to hide cat treats or food. Cats can smell that there is food inside but have to figure out how to get the treats out of the toy. These are often brightly colored and have an empty space in the middle to hide a tasty treat.
Cat Tunnels for Hiding In
It's great to take on trips and can be used anywhere your cat goes. Cat tunnels with bells and other objects that make noise when you pounce on them are great toys for cats home alone for long periods. They can entertain themselves for hours just running, jumping, and playing.
Don't worry if you have to leave your cat alone. As a pet owner, it's natural to feel guilty at leaving your cat home alone for several hours. As long as they have ways to entertain themselves, access to food and a clean litter box they will be happy as a clam. They will adjust to your schedule and look forward to cuddling with you when you're at home.
The best toys for cats home alone are the ones that keep them busy. Supply your kitty with lots of fun, interactive toys and he or she will not be as bored. Give them toys that they can climb, chase, scratch, and snuggle in for hours of enjoyment when you have to be away from home.