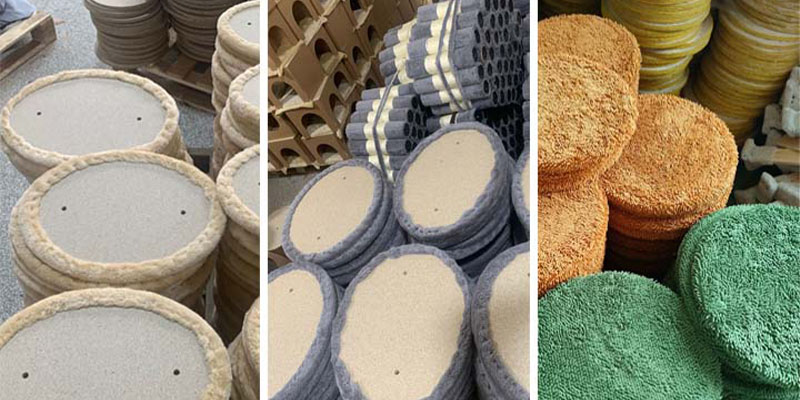 How To Select A Reliable Cat Tree Manufacturer?
Today, with the increasing demand for cat climbing tree in domestic and foreign markets, more and more manufacturers have begun to flood into the industry. This also means that you will face greater difficulties when choosing a reliable cat tree manufacturer. In fact, as a cat tree factory, we have many years of experience in this industry. I would also be happy to share with you some criteria for selection and judgment. In a nutshell, it is "QCDS". As the basic criteria for choosing a reliable cat tree manufacturer, it corresponds to quality, cost, delivery and service respectively. There is a parallel relationship between them, and their status is equally important.
1. Quality
The quality of the cat tree tower is the foundation. Therefore, the cat tree manufacturer you choose must have a stable and effective quality assurance system. At the same time, it has the equipment and technology required for the production of cat trees. You can consider three aspects: machines, employees and qualifications.
1.1 Machine
Whether it has advanced complete sets of equipment and automated production lines. If the situation allows, you can try to go to the factory for a field trip. Observe the condition and maintenance of the machine. Because it can be seen whether managers attach importance to production machines, product quality, and whether internal management is perfect. If the equipment in the workshop is outdated, and there is a lot of dust and oil on the machine. Then it is hard to imagine that the factory can produce qualified cat trees.
1.2 Staff
A strong R&D department and designer team. How to stand out from the same basic models requires manufacturers to have the ability to independently develop innovative products. In addition to processing mature products, it can also be customized according to drawings or samples.
Professional quality inspection department. Make sure the cat tree is of high quality, without the slightest blemish. Any flaw in the sisal rope wrapped around the cat scratching post will affect the cat's scratching experience. For the safety and health of cats, strict quality inspection is necessary.
Production department. Experienced staff is an important guarantee to provide quality cat trees. The production experience better guarantees the excellence and inheritance of the cat tree manufacturing process. As an experienced cat tree supplier, our production and technical conditions have reached the advanced level of this production line. And welcome OEM/ODM orders.
1.3 Qualifications
When evaluating compliance with the requirements, an important part is to see whether the manufacturer adopts the corresponding quality system. That is, whether the quality and management have passed the IS09001 quality system certification. And whether the internal staff complete the work in accordance with the quality system without compromise. This will be directly related to the quality of the cat tree. Besides these, as a cat tree supplier, we also have BSCI social responsibility certification and Sedex 4 Pillar audit.
2. Cost
Costs include not only the purchase price, but also all expenses incurred in the use of raw materials or components. A low purchase price is an important condition for choosing a cat tree manufacturer. But the factory with the lowest price is not necessarily the most suitable. Because there may be cases where product quality and delivery time cannot meet the requirements. Or the increase in transportation costs caused by the geographical location is too far. These will increase the total cost. Especially the cat tree tower is a product with a large volume and weight. The impact of freight on costs is particularly obvious. Therefore, the lowest total cost is the factor that should be considered when choosing a cat tree manufacturer. As the source manufacturer of cat trees, we have more advantages in price.
3. Delivery
Mainly refers to whether the delivery is timely. Facing a large number of non-stock or custom cat tree orders. Whether the supplier can organize the supply according to the agreed delivery time and delivery conditions. And this undoubtedly has higher requirements for cat tree suppliers. Therefore, you need to judge whether the cat tree supplier has sufficient production capacity. And whether the human resources are fully equipped. Of course, this is based on short-term trading. If you want to find a long-term cooperative cat tree supplier, you need to have higher standards.
3.1 Whether the internal organization is perfect
The internal organization and management of cat tree manufacturers are related to the future supply efficiency. If the internal organizational structure is chaotic, the efficiency and quality of production will be reduced accordingly. It may even lead to delays in delivery due to mutual disputes between departments. In addition, the perfect internal structure means that this cat tree manufacture has the potential to further release production capacity.
3.2 Whether the financial situation is stable
The financial situation of a cat tree manufacturer directly affects its delivery and performance. If there is a financial problem and the turnover is not working, it will undoubtedly affect the supply and production.
4. Service
4.1 Pre-sale service
Pre-sales service is actually a two-way understanding process. You can try calling or consulting online before trading. Learn more about whether this cat tree manufacturer meets your current purchasing needs. Good communication is a prerequisite to ensure smooth follow-up transactions. As a cat tree factory, we provide various pre-sales services. This is also a channel for us to better understand the needs of consumers and the market.
4.2 After-sales service
High-quality and perfect after-sales service is an important criterion for judging whether a cat tree manufacturer is reliable. For example, see if this cat tree manufacturer has a relevant return policy. This is related to whether an effective solution can be obtained when there is a problem with the later product.
4.3 Sample service
In fact, you can roughly judge the service capability of the cat tree supplier from the process of requesting samples. Some suppliers will package the cat tree samples completely and beautifully. Even the factory's other cat tree product catalogs are also included in the sample and sent. On the contrary, some suppliers, the samples sent are indeed tattered, and some are even defective. Such a cat tree supplier, we can preliminarily determine that he will not be a qualified supplier.
5. Conclusion
Now, I believe you have a multi-faceted understanding of how to choose a reliable cat tree manufacturer. When selecting, you can conduct a comprehensive assessment according to your own needs. Based on the information provided by the manufacturer and the information collected by you. Of course, a site visit is necessary if circumstances permit. Make sure the information is true and valid. If you still have doubts when choosing, please feel free to contact us for online consultation. As a cat tree factory ,we will provide you with professional answers.