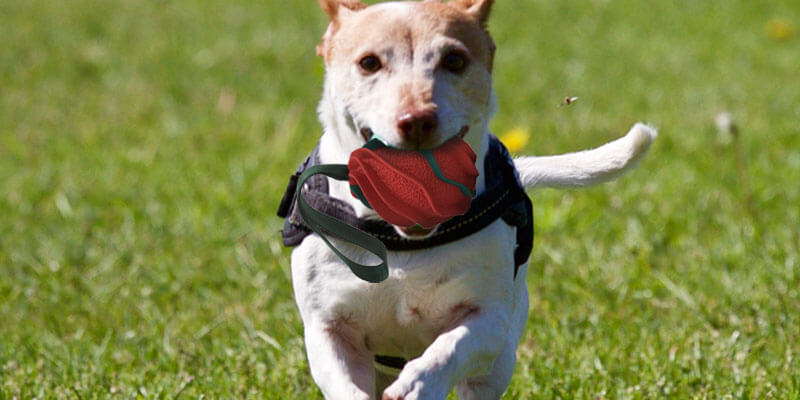 Why Does Your Dog Need Tough Chew Dog Toys?
Exercise is the primary reason why many dog owners buy toys for their pets. It is important to know that exercise is a crucial part of having a healthy dog, because without adequate exercise a dog can become obese, and obesity may cause many diseases.
For a long time, in order to allow the dog to get enough exercise, pet owners make effort to find or make some good toys for dogs, and they put a lot of money and research into what is appropriate for dogs, what keeps them engaged, what's good for their teeth, or what is durability.
The tough chew dog toy can be the perfect solution for dogs, having a tough chew ball toy to throw for a dog helps not only to keep exercise rigorous but also makes it fun for both the dog and the owner.
Benefits of playing tough dog toys
Exercise can not only bring physical benefits to your dogs, but also increase intelligence through interaction with them. It is quite often to see that after you pretend to throw out the ball twice, they won't silly rush over to chase the ball. Lots of videos shared from dog fans also confirm that when the owner tirelessly trains the dog to complete an instruction with toys and treats, the training results are often satisfactory.
Playing tough chew dog toys is a great way to strength the bond with you and your dog. Playtime for the dog not just helps in a proper exercise, but also is enjoyable. Watching dog play brings pleasure to pet parents. It definitely can help you release bad emotions, relieve stress, ease loneliness, and encourage playfulness while playing interactive games with them.
Types of tough dog toys that dogs like
There are many types of toys for dogs, such as squeaky, frisbee and balls, each of which gives dogs great pleasure. While the best ones are best in durable and chewy because dogs really like to chew stuffs.
Tough dog toys maily chew for teeth. For puppies during the period of changing deciduous teeth to permanent ones and adult dogs who are fond of chewing something in mouth, various dog toys for tough chewers will be very helpful. Only those that are more durable and tough toys can last for a while.
1. Ball toys
A tennis ball or any other ball, may be the most favourite toy for dogs, but ensure the size of the ball isn't too small. It costs a lot of exercising for the dog.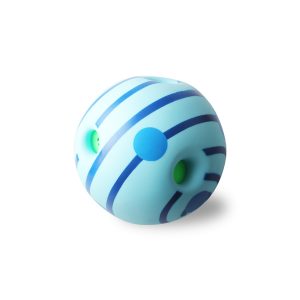 The squeaky ball toys bring dogs a lot of fun. At any time on any occasion, a toy that makes noise can always attract the attention of dogs, it can be their favourite. That small device that makes sound is placed inside the toy, some are with LED beads. Dogs like to jumping on toys, and then run around excitedly when the toys make a squeaky sound or emit colorful LED lights. It is important that the toy materials must be non-toxic.
2. Rope Toys
Dogs love to chew & pull.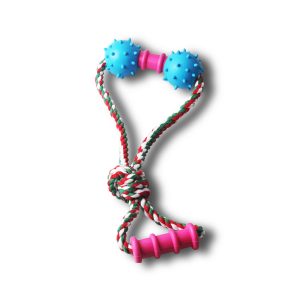 3. Silicone Toys
Silicone toys help dogs chew without ingesting harmful chemicals.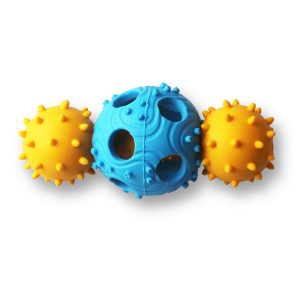 4. Bone toys
A bone toy is also a good toy for a dog. They enjoy chewing it. The dog may hides it and then digs it later, and starts playing with it.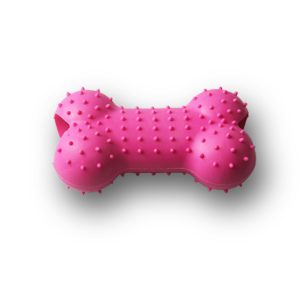 There are so many other varieties of toys available on market, but what matters the most is it should not hurt the dog in any way. Many unqualified tough dog toys that you pick could have dangerous chemicals, loose pieces, or many hazards that we aren't aware of. So keep in mind to check the materials and ingredients when buying pet toys. And follow some trustable brands such as Petellow.