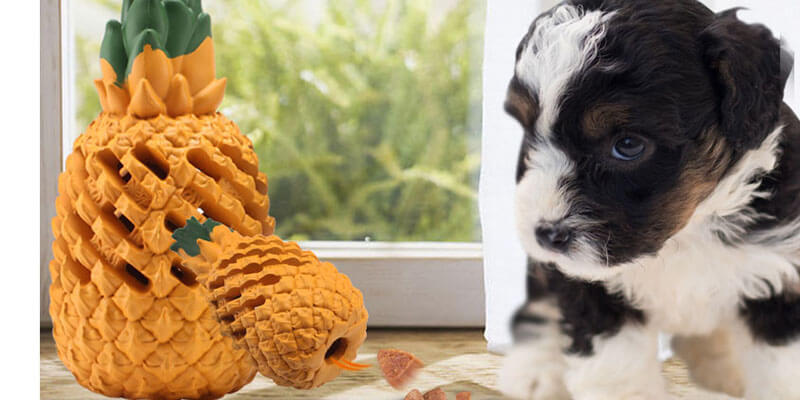 How to Choose Dog Toys With Treats For Your Dogs?
There are a variety of dog toys available for your pets, it is better to pick the proper toy for dogs at different stages of behavior. Many trainers recommended that dog toys should be as easy as possible at the beginning, if they are too hard your dog will give up, and use some high value and different treats to help get them started, so dog toys with treats would be the proper option.
Treat-dispensing dog toys are fun and full of food, which stimulate both physical and mental exercises. Dogs can tirelessly explore the toys in order to eat the treats, the longer playtime they spend on playing allows the owner to do something else.
How treat dispensing dog toys work
Dog toys with treats are designed to keep your dog busy and playful, they can distract the dog's attention instead of destroying furniture in room when left alone.
Treat dispensing dog toys are also useful if your dog eats too quickly or indiscriminately, as the toys are designed to allow them to eat one bite at a time, and dogs can get their favorite treats in playing.
If the dog toys with treats were new for your puppy, you may need to train it how to play with these toys.
How to choose dog toys with treats
Durable and tough dog toys
It's no doubt that most dogs love food. No matter when and where, as long as you give them food to eat, they will always wag their tails and then look at you eagerly. So those food-dispensing toys must be bite-resistant, the durability of toy is of utmost importance. Especially those dogs with a voracious appetite, look for one that can withstand dog's repeated biting and rough destroy.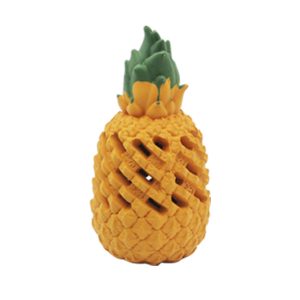 Choose a food-dispensing dog toy that is easy to clean. Just throw it in the sink, and rinse it in water. The design of this kind of toy is very simple, the material is also very easy the clean. Those dog toys with treats can save you lots of troubles and time.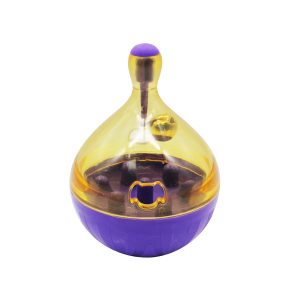 Shapes, size and materials
Dog toys and treats come in various shapes including rings, balls, toys, bones, etc. Watch prior your dog playing, and find out what shape of toys it usually prefers, then choose the one it is enjoyable. Also keep in mind to choose a proper toy size for your dog, especially for the dog food dispenser ball, or it will take the risk of choking. And the safe rubber material is crucial for dog health.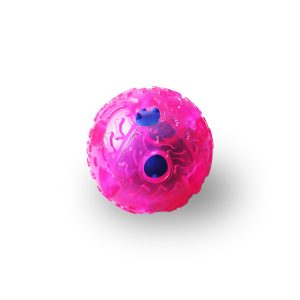 Right ways to use with toys
1. Do not use dog toys with treats for regular feedings, or it may result in your dog refusing its regular meals.
2. Use proper amount of treats when stuffing dog toys, making treat giving a routine. Make sure your dog will not become overweight or obese.
3. Treat dispensing dog toys do not replace exercise, even though they are excellent for reducing dog's boredom, also increase physical exercise. It is far more to keep a healthy dog. Like raising the child, who cannot build physical fitness just by playing. Dogs need daily exercise, spent playing or interacting with other pets and people.