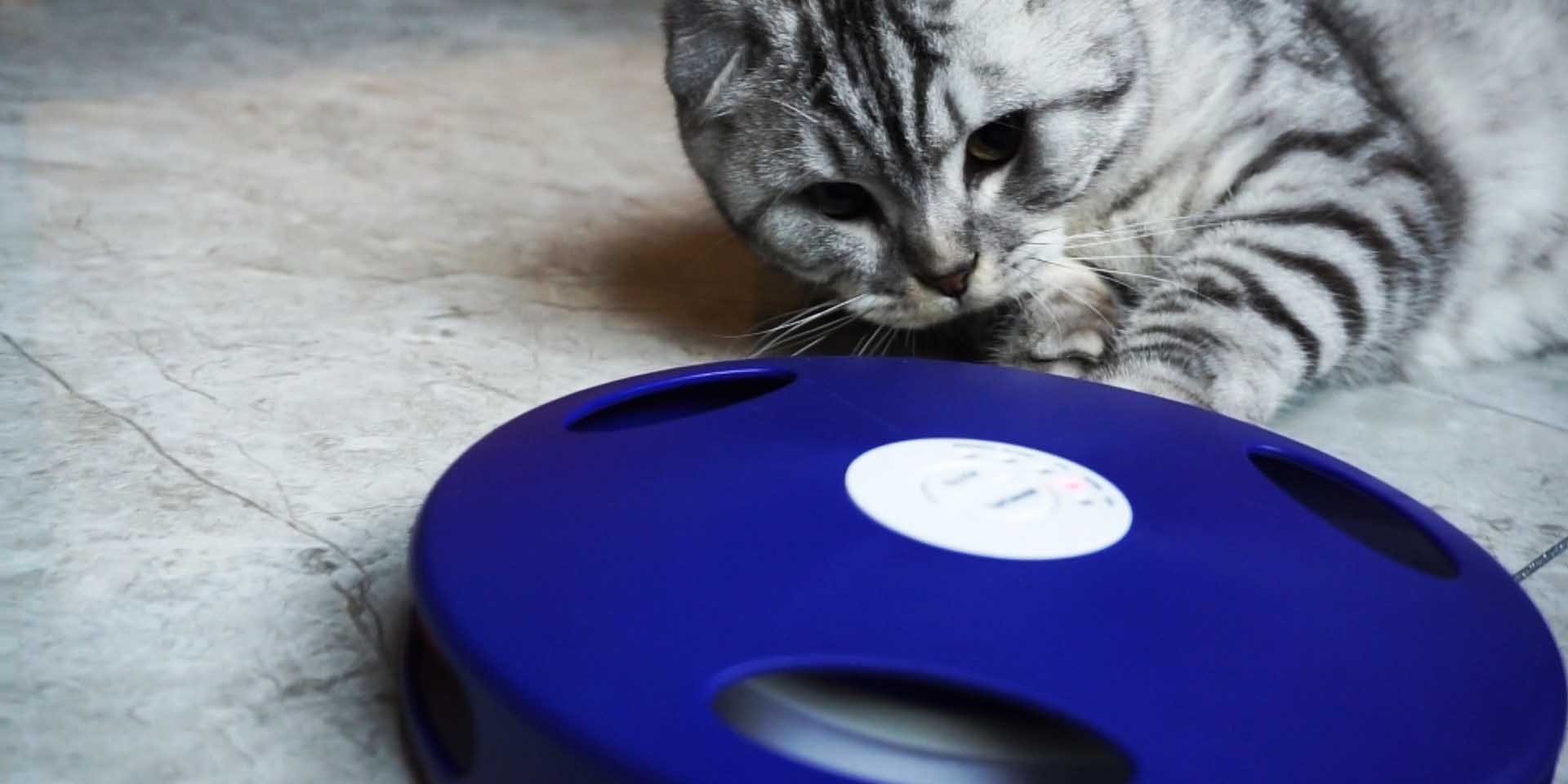 What To Do With High Energy Cats?
If you own a cat, you know that casts are not the calm kind as often pictured by people who don't know much about them. Cats are notoriously known for their hyper activeness which often translates to running indoors, jumping like crazy, and taking a fight with pets. What you need are active cat toys. These toys are specifically designed to calm indoor cats down that have behavioural issues or just an overactive nature.
What Does a Hyper Cat Look Like?
Cats are very similar to dogs in terms of energy levels, and they need a way to release it. If they don't find it when they need it, you'll notice unusual behaviour like jumping around the furniture and over excitement. It's very important for you as the owner to recognize and understand the fact that cats must get rid of the excess energy somehow.
If you make a playtime according to your cat's behaviour, you'll be able to control the cat's hyperactive behaviour. Using interactive cat toys can work. A simple LED toy or a ball with a treat dispenser will do wonders for your hyper cat.
If you choose to use something like a laser pointer, ensure that your cat can catch it. You can easily put a treat where the laser pointer is and letting the cat have at it. Without the satisfaction of catching it, the laser toys might do the opposite of what you want like obsessive behavioural disorders.
According to experts, sudden outbursts of energy fits right in the characteristics of cats. The more important question that arises is, will the cat calm down on their own or need external help? If the cats are running around and jumping for a short period of time, let's say five minutes, there's no need to calm it down. If it's for a long time, you should opt for toys for high energy cats.
If you think from a biological perspective, it's expected from kittens to show a lot of energy, especially those that are less than six months in age. With time, the kittens calm down and start behaving normally. They have an inclination to skylark and crash.
Importance of Active Cat Toys
It's important that cats get their exercise and stimulation. Once the unhealthy fighting behavior and other hyper activities are addressed, it's important for you as a cat owner to remember that the sudden burst of energy is part of feline characteristics.
If you type in 'Cat Toys' in Google, you'll be overwhelmed with the results. There are hundreds of toys like tunnels and wands for cats. Again, it's not possible for you to anticipate the amount of time your cat needs to calm it down. So, before you make a purchase, it's important that you consider the below aspects:
1. Cognitive development
Some cat toys are super helpful for training felines. Comfortable toys are a must for kittens, something like a furry mouse that is great for cuddling and playing. As for larger cats, choose a toy that may encourage interactive play. Some toys include treat dispenser balls and circle tunnels to get your pet exhausted and calm in no time.
2. Size of cat
The first and foremost thing to consider is the size of your cat. Especially for kittens, it's mandatory that you go with small toys that comply with their small sizes. Do you want your little friend to hurt itself while playing? We know you don't.
So, don't buy any toy that has holes in it or come with loose attachments. On the other hand, you have an adult cat, look for toys that will keep it healthy and fit by stimulating exercise inside the house.
3. Safe materials
As a pet parent, you wish to administer your feline friend the simplest playtime possible. They like to climb, jump, and pounce on almost anything reception, but safety should be a top priority. They will accidentally choke on them. Don't go for materials like polyester or nutshells. These materials aren't safe for toys for anxiety cats.
4. Dental health
Felines are very curious animals. It's very easy for cats to chew through your favourite shoes out of excitement. If you really want to keep your belongings safe and keep your cat's gums and teeth healthy, invest in an aid toy. These chew-friendly products can help clean teeth and take away tartar without hurting your pet.
Best Toys for Hyper Cats
Now that you have a very good idea about why cats get so hyper and what you can do it calm them down, it's time to pick the actual toys for energetic cats. Petellow.com is your best friend when it's time to choose the right interactive toy for your cat.
If your particular cat likes to scratch a lot, you can even get baseball court toys that will work as a scratcher. There are some toys that let your cat catch butterflies on the go. Then there are the robot tumbler laser light toys that make your cat go even crazier to calm it down faster.
If you think all interactive cat toys are complex, you'd be wrong. There are simple active cat toys like treat dispensers. Yes, even treat dispensers can help you tame a hyper cat. Some of these toys share designs with dog toys, and it's a good thing.
Why?
If you happen to own cats and dogs both, you can easily go for the shared toys to kill two birds at once. Your dog and cat both will be happy and you won't have to break the bank as well. Overall, toys for hyperactive cats are great investments, and it gives you a chance to ensure a better life for your feline friend.
Take Away
If you crossed paths with overly active cats before, you know how annoying it can become at times. The most practical way of handling the situation is to invest in active cat toys. It's the toys for high energy cats that let your pet burn its excess energy. At the end of the day, your cat will be happy.