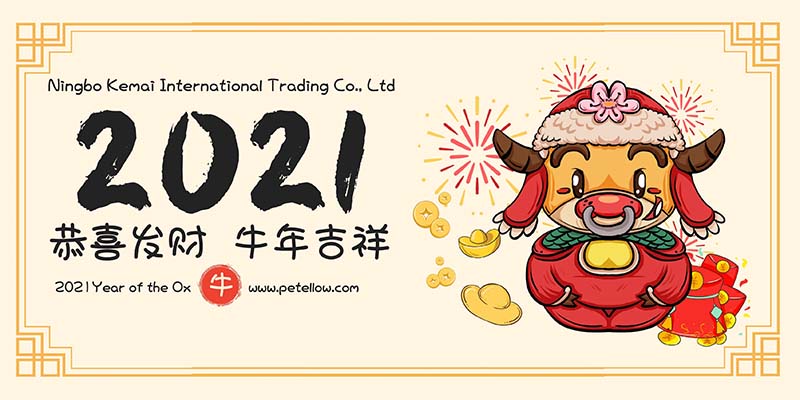 2021 Spring Festival Holiday Notice
As the 2021 Chinese Spring Festival approaches, we will have a holiday on 2021 2.9-2.18 to celebrate the traditional festival. It is a happy time to be home with family, chatting, drinking, cooking, and enjoying a hearty meal together.
Please understand that your inquiry or order during this period might not be responded in time. And our work will return to normal from February 19th onwards.
Petellow wishes you and your family a happy new year, good health and all the best, thank you.