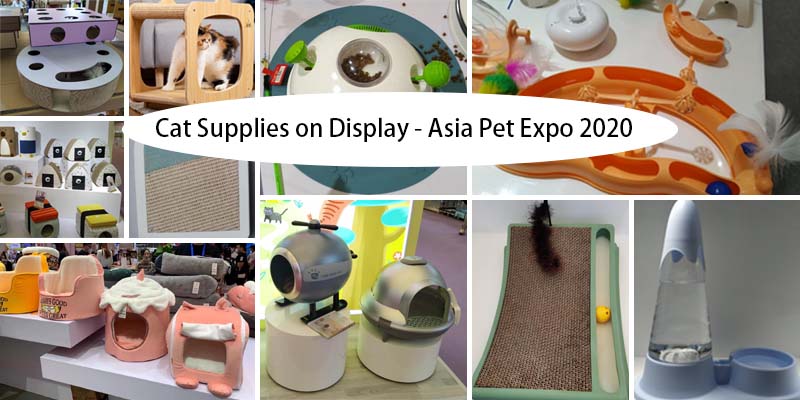 Cat Supplies – on Display at the Asia Pet Expo 2020(2)
In addition to those cat tree furniture with complete sizes and unique designs, a wide variety of cat supplies products are equally eye-catching in the Asia Pet Exhibition. We continue to share those very distinctive cat supplies, including cat nests, cat food and water dispensers, cat toys, and cat scratching boards, they are also very attractive.
1. Cat nests and cat houses
1.1 Cat nests in different materials
Many cat nests with various shapes are made of fabric materials, including canvas, cotton, and flannel. Generally they are removable and washable, because the fabric can easily hide dirt. And the inside flannel cat mat is soft, warm and breathable, both the cat and the owner will like it. This soft cat nest will be made into a closed space, which conforms to the cat's living habits, and the cat may like it more.
The cat house assembled by wooden boards can save space during transportation. And the wooden cat house is stable and strong, very easy to clean. It can be used in all seasons. In the autumn and winter seasons, putting a cotton mat to keep it warm and comfortable.
The cat house made of wooden boards and corrugated paper enables cat sleeping and grinding claws. But the corrugated paper is easy to scratch and needs to be replaced constantly.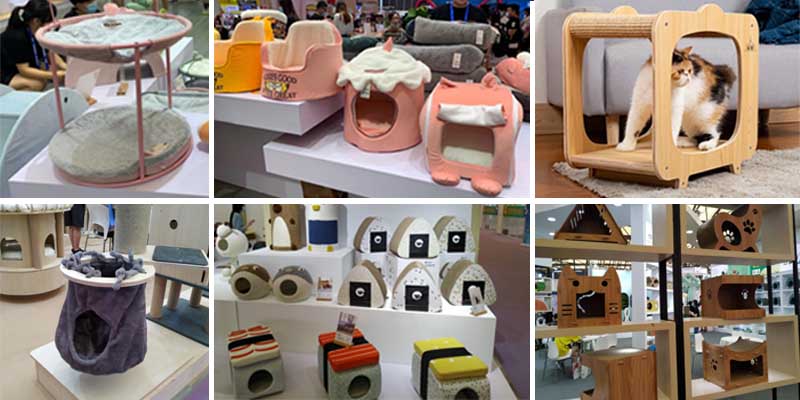 1.2 Cat houses in different styles
The cat houses can be designed in different styles. It can be retro, very modern or futuristic style, according to the texture and color of fabrics.
Through splicing, metal painting, wrapping flannel and other processes, the cat houses are made into styles of different themes, including vacation, ocean, space themes etc., suitable for four seasons.
Cat houses made of Acrylic, PP are attractive as well. Plastic cat houses are moisture-proof, waterproof and easy to clean. We can see that acrylic house has a 360-degree panoramic field of vision, and looks modern and novel.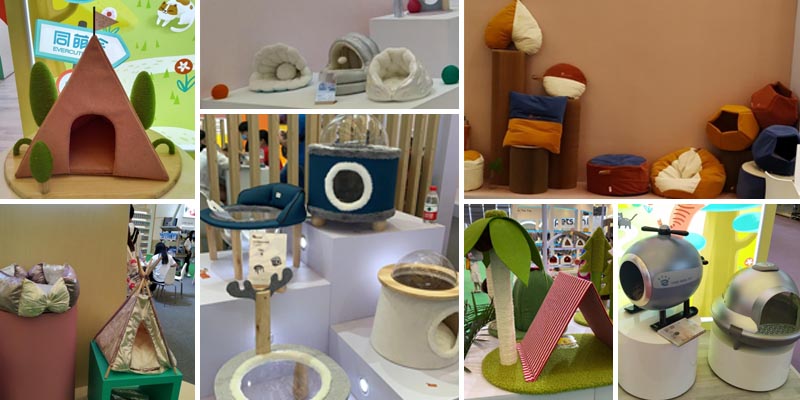 2. Food and water dispensers for cats
Those plastic cat feeders and leakers can satisfy cats to eat and play. The cat supplies of light colors look comfortable and clean.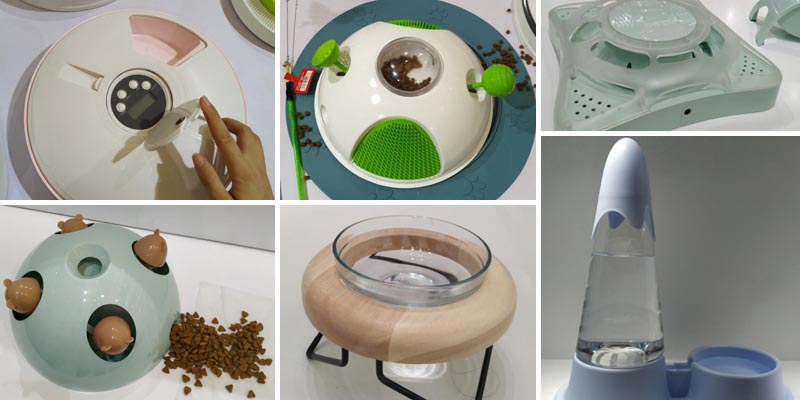 3. Cat toys
Funny cat wands, electric cat teaser turntables, electric maze chaser toys, cat track ball toys etc., are all very common and hot cat toys. Please visit our interactive cat toys category to see more popular cat toys, we also provide custom design services.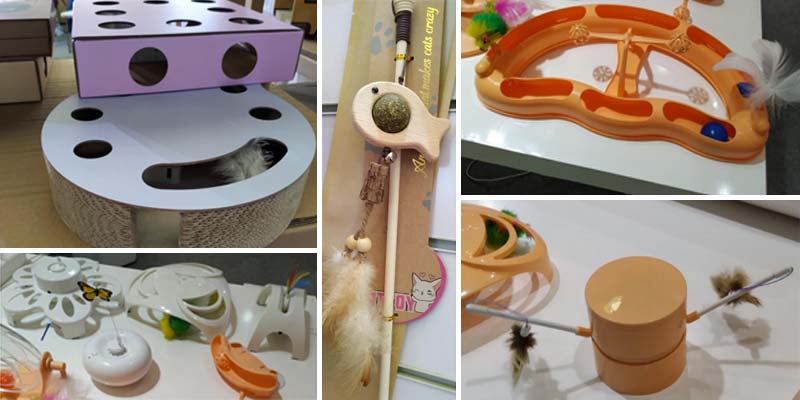 4. Cat scratching boards
a. Color-blocking scratching board for cat splices together two or more different materials, it looks very colorful.
b. The cactus scratcher can be placing stand up or lay down. It has a novel shape and is very eye-catching.
c. Corrugated cat scratching board is very common and popular this year. There is also a track and ball design, and a funny cat stick can be inserted in the front of board, satisfying cats playing.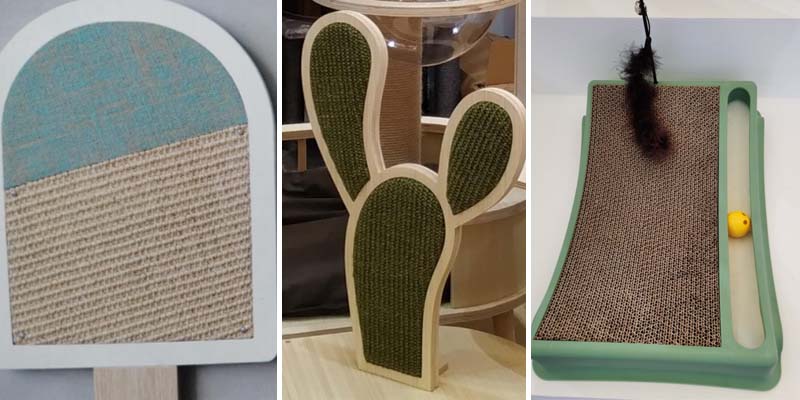 Petellow welcomes your inquiries about one or more of the cat supplies products, please feel free to contact us. Meanwhile, we have constantly released our designer cat toys , welcome to review our new designed products. Petellow is a pet toy supplier that can provide you with the most professional service and the most reasonable price.